Watercress, Semi-Aquatic Vegetable, Antioxidant Rich Food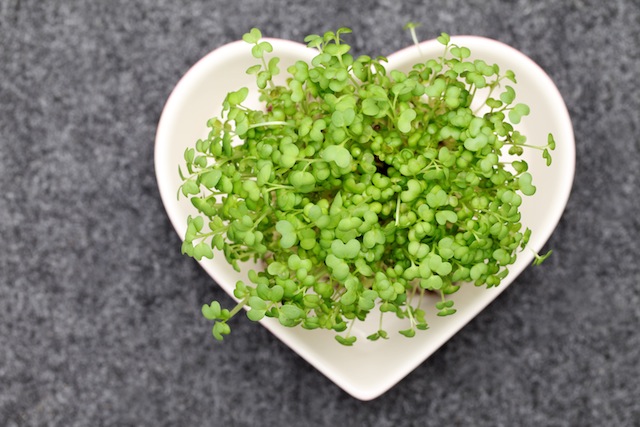 A semi-aquatic vegetation with a hollow stem and peppery taste. Often used raw, in salads, but in some culture used in soup dishes.
It is related to cabbage and mustard greens ... hence, its peppery taste.

Watercress' Main Nutrients

Antioxidant:    Vitamin (C,K), Beta-carotene, Lutein, and Zeaxanthin
Other:               Iron, Calcium, Iodine, Manganese, Vitamin (A,B,C,K), Folate, Water
Watercress ... growing in a pond
Interesting stuff on Watercress

Native of:

Now Found/Grown in:
It is considered a weed in some parts of the world.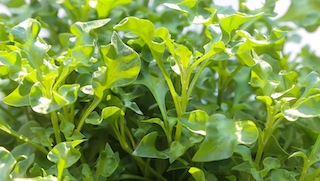 Watercress for eyes, skin, hair and bones health
Examples of Health Benefits of Watercress
For eye health
For healthy skin
For healthy hair
Aids in managing arthritis
For bone health and prevention of brittle bones
Some precautions

In parts of the world where manure is used in its cultivation, there's a risk of parasite when eaten raw. Care must be taken to wash it thoroughly, before consumption.
May interfere with some drug's metabolism for some individuals, such as muscle relaxant drugs.
Home

>
Dark Green Leafy Vegetables
>
Return to the Top - Watercress