Antioxidant Flowers ... Not Only A Pretty Sight, But Pretty Nutritional, Too
Flowers ... Too Pretty to Eat?
Flowers grace our gardens and our homes. And often, they grace our coffee and dining tables, too. Pleasing to our eyes, and most times, teasing our sense with their scent that they release into the air that we breath.
Flowers have long been used, too, as medicine, as in Traditional Chinese Medicine for centuries, and using their "energies" in Bach Flower Remedies and Australian Bush Flowers Remedies.


Many Uses of Flowers for Health

Flowers have been used for healing, in the form of:
foods
tea/beverages
herbal mix
essential oils
using the energy/essence of flowers - such as Bach Flower Remedies and Australian Bush Flowers Remedies
IMPORTANT RULE to Remember:   
IF in doubt, do NOT eat!
Flowers are beautiful to look at but how many would consider making them a part of the daily home cooked dishes.
Well, firstly, we would have to determine if they are of the edible varieties.
Even after determining the edible varieties, we must eat only the edible parts of the flowers. Even if the flowers are tagged as edible, do make sure you know which parts of the flower are edible, or which parts of a particular flower are edible.
For example, while tulip petals are considered edible, but do not eat tulip bulbs!
Secondly, we would also need to ensure that they have not  been heavily sprayed with pesticides. Most flowers, where their values lies in their beauty, their growers will generally be more commercially incentivized to use pesticides in their cultivation. As such, great care must be taken to ensure that those used for culinary purposes are free (preferably) from pesticides, or at least minimal pesticides are used. In any case, it would be advisable to wash them thoroughly, if in doubt.

These reasons could, possibly, make flowers less convenient for home cooking.
Having said that, they should not be over looked as a source of nutrients, and as a source for antioxidants.
Grouping Edible Flowers

For ease of reference, the flowers can be sorted into the following categories - with examples for each categories:

Banana Blossom
Flowers from Fruits
... such as:

Apple blossoms
Banana blossoms
Citrus blossoms

Elderberry flowers

Flowers from Grains
... such as:
| | | | |
| --- | --- | --- | --- |
| Blue Cornflower | Pink Cornflower | Dark Purple Cornflower | Light Purple Cornflower |
Flowers from Greens

... such as:
Alfalfa flowers

Clover flowers
| | |
| --- | --- |
| Purple Alfalfa Flowers | Yellow Alfalfa Flowers |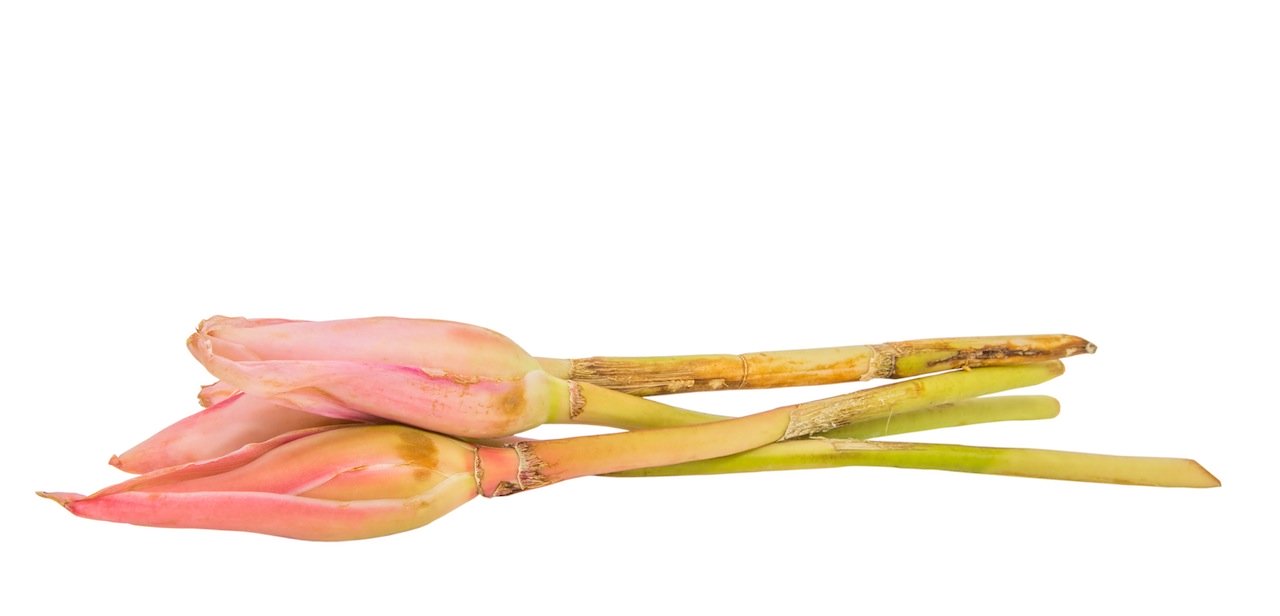 Ginger Blossom
Flowers from Herbs
... such as:
Arugula flowers
Borage
Chicory flowers
Chive blossoms
Cilantro flowers
Dill flowers
Garlic blossoms

Ginger flowers
Lavender
Lemon Verbena
Marjoram flowers
Mint flowers
Sage flowers

Thyme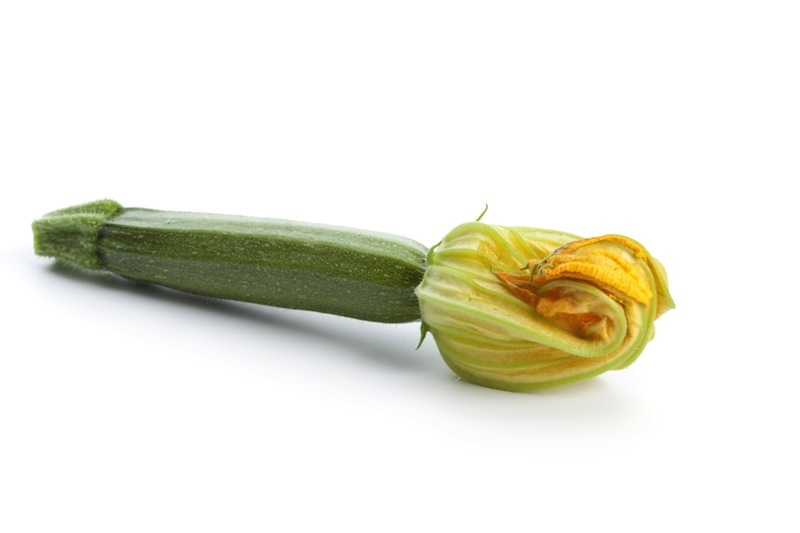 Zucchine flowering
Flowers from Vegetables
... such as:
Artichokes
Broccoli
Cauliflowers
Pea Blossoms
Radish Flowers
Zucchini flowers
Flower Salad
And of course, Flowers from Flowering Plants
... such as:
Begonias
Chrysanthemums
Daisies and Dandelions

Hibiscus
Linden
Marigold
Pansies
Poppies
Roses
Violets
Yucca Petals
Gentle reminder - IMPORTANT RULES :

IF in doubt, do NOT eat.
Even if listed as edible, make sure which part or parts of the flower is/are edible.

Even if the flower is listed here, please (still) check that they are in fact edible, and that you or anyone eating it are not allergic to any of these flowers.
Main Nutrients - Flowers

Depending on the flowers, they would have one or a combinations of the following nutrients:

Antioxidant:  Phytonutrients/Phytochemicals (mainly Phenolics), Vitamin (C,E)

Other:            Iron, Potassium, Vitamin (A,C,E)

Examples of Health Benefits of Edible Flowers:

Depending on the type of flowers, they may have one or a mix of the following types of health benefits:

anti-cancer
anti-inflammatory
for heart health
anti-aging
aids digestions

Some precaution

There have been cases of allergy to flowers - whether edible varieties or non edible varieties.
Please ensure that you are not allergic to any of the flowers before you venture into adding them into your culinary diets.
The following is not an exhaustive list of flowers to avoid, but just to give you an idea why it is important to ensure that flowers are edible before trying them:
Apple blossom  may contain cyanide precursors
Corcus - poisonous
Daffodils - poisonous
Foxglove - poisonous
Hyacinths - poisonous
Linden flower tea - frequent consumption can lead to heart damage
Sweet pea - poisonous

---
We intend to add more flowery information to this page, in the future.

We hope you will check in with us, from time to time, to check out what's new.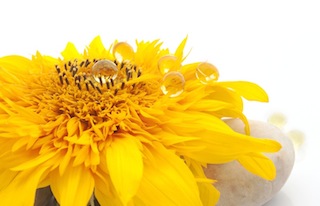 Marigold
Home

>
Antioxidant Foods
>
Return to the Top - Antioxidant Flowers