Blueberries Antioxidant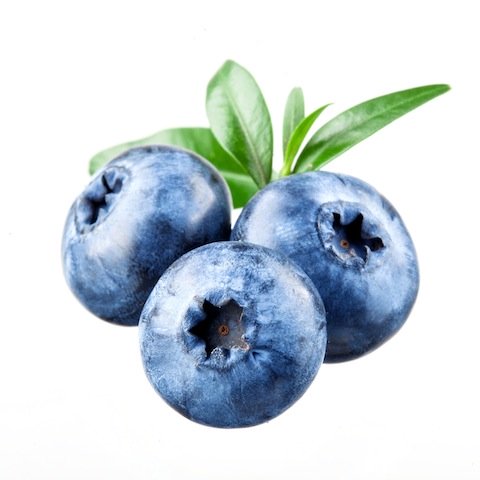 Blueberries
Is it blue? Or is it deep purple? Regardless, it has potent antioxidant capabilities.

It is another famous berry, though not as famous as Strawberry; its popularity is fast growing, reaching wider markets globally.
It is well-known as a nutrient for the eyes.
Blueberries' Main Nutrients

Antioxidant:    Anthocyanidin (Flavonoids), Vitamin (C,E,K)

Other:               Pectin, Vitamin (A,B,C,E,K), Trace minerals
Interesting stuff on Blueberries

Native of:

Now Found/Grown in:
North America, Australia, New Zealand, Chile, Argentina, South Africa
Interesting new studies found that freezing blueberries does not destroy its anthocyanin antioxidant content. Also, by mildly steaming blueberries, helps to release more antioxidants.
Examples of Health Benefits of Blueberries

Lower blood cholesterol
Benefits the nervous system

Preserve brain functions
                o  improve memory
Blueberries Antioxidant ... and the chosen "logo" fruit for SimplyAntioxidant.com
Home

>
Berries
>
Return to the Top - Blueberries