Arugula or Rocket Leaves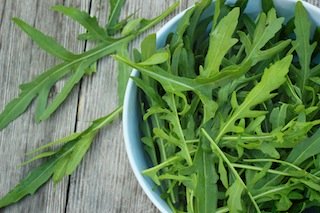 Arugula (Rocket Leaves)
Other names:
Rucola

Rucoli

Rugula

Colewort

Roquette
While Arugula leaves are often used in salad, it can also be saute or cooked in other ways. But it is best eaten raw.
It has a peppery taste and a bit tangy in flavor.

Arugula's Main Nutrients

Antioxidant:    Vitamin (C,K), Alpha Lipoic Acid

Other:               Nitrate, Potassium, Vitamin (A,C,K), Folate, Calcium

Interesting stuff on Arugula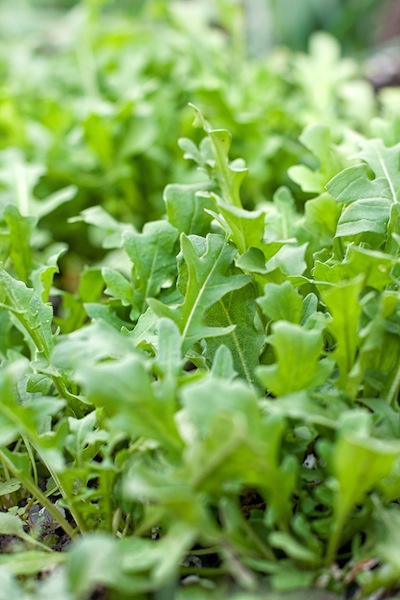 Arugula Antioxidant Rich
Native of:

Now Found\Grown in:
Classical writings have references to Arugula being aphrodisiac.

Examples of Health Benefits of Arugula

control blood pressure 
osteoporosis prevention
reduce amount of oxygen required during exercise and improve athletic performance
decreases risks of obesity, diabetes and heart disease
lower risks of cancer - lung, colon - the compound sulforaphane found in Arugula, can inhibit progression of cancer cells
Some precautions

Vitamin K aid in blood clotting, hence, those on anticoagulant drugs needs to be cautious when introducing Arugula in diets, especially in great quantities.
Nitrate in arugula, if left to go bad, the bacterias may convert the nitrate into nitrite. High levels of nitrite is potentially harmful.
Home

>
Dark Green Leafy Vegetables
>
Return to the Top - Arugula